Solar Lights Made From Scrap Pieces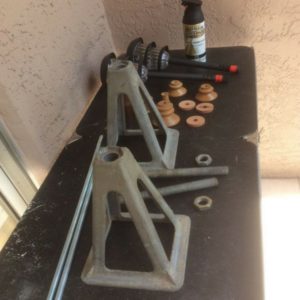 Using the scrap of work
Teri Jeffrey wanted to make some solar lights for the back yard.
This project took her 3 hours and cost $50.
She used some pieces of scrap to work and made beautiful and unusual but wonderful looking garden solar lights.
Teri took jack stands, reinforcing rod, different drilled wood pieces and Rustoleum spray paint (you can see all materials at the end of this post).
So, Teri decided that solar lights would stay perfect and started to work.
Keep reading to know how she made them!
Photo: Credit