Solar Lights Made From Scrap Pieces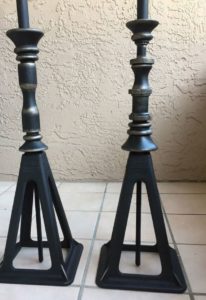 Next step
Next step was to place the reinforcing rod through the jack stand.
She tightened in place with a nut and bolt and threaded the various wood pieces until she found the design that I liked best.
She went on with a little "oomph" so added a touch of Gilder's Paste Wax to the edges.