Covered Wall with Vertical Planks – DIY Project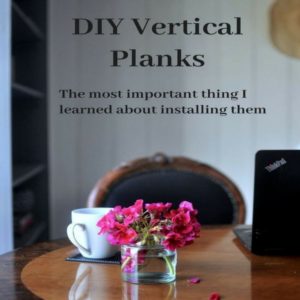 Bravely initiative
Leslie from Huntington Beach, CA told us how she managed to cover her bedroom walls with vertical planks.
She is not a professional carpenter but she decided to upgrade and transform the room into a pleasure, light and charming place.
In this post she showed us the difficulties she has undergone and the most important thing that she learned.
When she started with this project Leslie had already installed horizontal planks in other rooms in her house.
So, she bravely started working on this experiment.
It was not such an easy work as building horizontal planks and if you keep reading you will know why it was.
Photo: Credit