Remodeling Guest Bathroom to a Bathroom with Beach Vision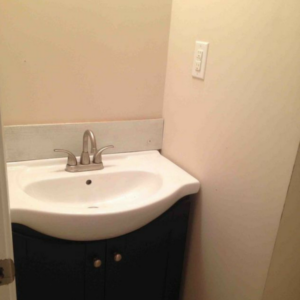 Paducah from KY, talked us how she remodeled her guest bathroom.
Two years after her family built their own house the guest bathroom has been ugly and unpleasant yet. She had been shy of it. Let's see how she transformed it into a creative, appealing, eye-grabbing place (and her neighbors would envy).
In the picture above you can see the sink which looks ordinary and so boring.
Photo: Credit