Reusing Old Granite Block – DIY Patio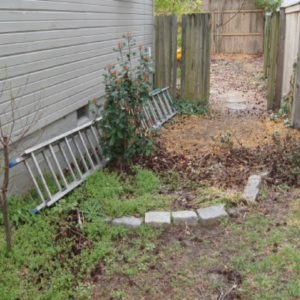 Virginia Beach:
A mother from VA, accidentally discovered how she can reuse some old granite block which she had in her yard.
When Virginia tidied up the place around her house, she wanted rid of them and almost gave ones away to her neighbor.
The photo shows Virginia's yard before she transformed it.
Photo: Credit