DIY Farmhouse Trays for Only $10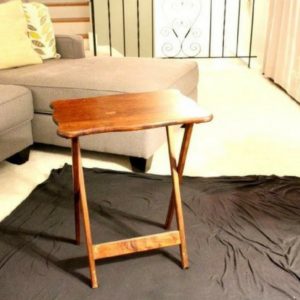 One of the most useful furniture at home
The folding trays are so useful furniture at home because they could be moved a lot.
They also could be used as a makeshift side table or for eating in front of the TV.
The best thing is that they can be picked up when they are not needed.
Katie from Mentor, OH uses such ones every day even in her farmhouse.
She bought several folding trays from Goodwill and added them a suitable view for the farmhouse.
They cost her $5for a set of four.
With a good imagination and one day work she made a farmhouse-style makeover.
Here's her tutorial about her project.
Photo: Credit