How to Make Fish Shape Mosaic by Leftover Wine Bottles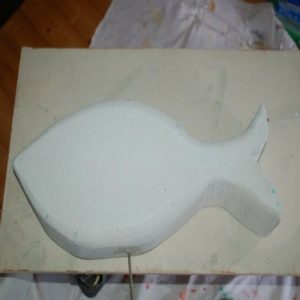 Amazing DIY backyard décor
A woman from Germany made herself an amazing backyard decoration using leftover wine bottles and shards of a mirror.
In this post she gave us a tutorial how she made it.
At the beginning the woman took a lightweight concrete blocks because they can be shaped easily in each form.
The necessary tools for this operation are saws, graters and files.
It is imperative to work outdoors and use a protective mask for this activity.
After she shaped a fish form, the woman drilled a hole and added an iron rod to stick it into the ground later.
The stick was glued into the fish body by tile adhesive.
Photo: Credit