The Dishwasher is Not Just For Dishes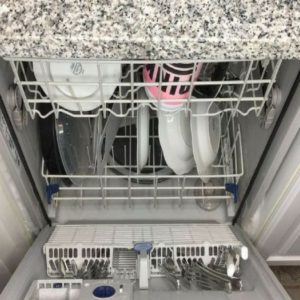 The dishwasher is not only for dishes
Hey y'all!
Do you know for what you can use your dishwasher except from washing the dishes.
This kitchen appliance can help you clean and disinfect various things for your home.
Kara from Jersey City, NJ showed us how useful can a dishwasher be and what she disinfected in the machine.
Kara warns us before we start putting things other than dishes inside your dishwasher, be sure to clean out the food trap of any leftovers.
Another helpful tip, be sure to keep all these items on your top rack to avoid melting.
Stay tuned, there are nine examples of what washing can your dishwasher do!
Photo: Credit