How to Make Mosaic House Numbers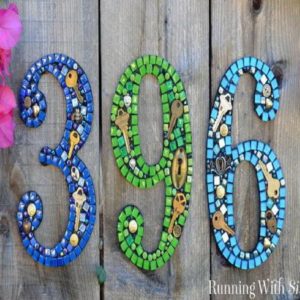 I Bet You Love Making Mosaics
Well, Jennifer and Kitty O'Neil – sisters from San Carlos, CA, showed us an easy and funny way to make mosaic house numbers.
They both love making different things with buttons, keys, and charms.
What is the best thing about this mosaic?
No grout needed!
This project cost them only $15 and took them 30 minutes.
Look at the picture above – do you think it's pretty cool, eh?
Let's take a close look – just keep reading!
Photo: Credit