Log Home Remodeling – an Exciting Challenge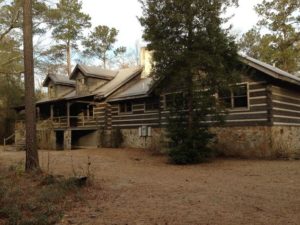 Exciting challenge!
Dara from Wilmington, NC talked us about the challenge to make her new family's home more pleasant and beautiful place.
The house is big and around it there is so much greenery. Under the shade of the trees you could create a charming home that looks like a house of a fairy tale. It would be a really cozy home.
Look at the picture to see how dull and a lack of charm was this house. It really needed some color and lot of repairs.
When the family bought this house they knew that it needed a massive amount of work.
So, they started to remodel the façade.
Photo: Credit