How to Rusty Tin Can Lanterns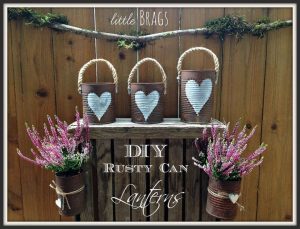 Ohhhh, I have something to be excited about!!!!
I have been ask by a group of
awesome bloggers to participate in a monthly DIY challenge. Each month
we will have a different project to come up with. This month the challenge
is RUSTY ITEMS !!!! So without further chatter, welcome to
the Project Challenge where 7 DIYers are creating some
awesome stuff!!!!