Make Stair Riser Planter Garden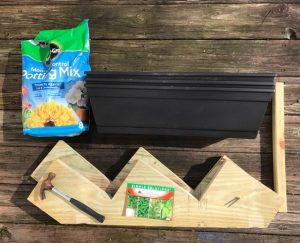 I've always dreamed of a super simple,
easily accessible and manageable herb garden. I've tried different methods of keeping them in the past, but they always end up growing into one another, being displayed poorly, or being infested with bugs. This option is appealing, eye-catching, and extremely functional. Now, I can quickly snip, pull or pick the herb I need for my next meal, right outside my back door!