Planting Project for Front Yard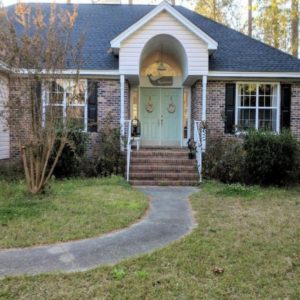 Need for transformation
Michele Pappagallo from Myrtle Beach, SC and her family recently bought a new house.
Like most people, they immediately made a refreshment of the house, which included both the facade and the front door.
They had already added the black shutters and painted the front door in an aqua color.
However, one more thing was not perfect.
It was a front yard on both sides of the front stairs.
This house had overgrown, there were straggly shrubs in front and they wanted something fresh and new.
So, they started working.
Photo: Credit