Perfect Easter Decoration – Moss and Faux Flower Egg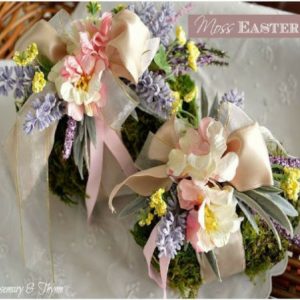 The upcoming Easter holiday
Janet from New Jersey shows us a perfect Easter decoration. These eggs, made with much love, add the magical feeling of Easter in each home.
She made it from moss, flowers and faux eggs. Besides this project is an easy and cheap way to celebrate the spring season.
If you are looking for an original style to display your Easter decorated home, keep reading to know how Janet prepared for the holiday.
Photo: Credit