Old Window To Framed Art For 30 Minutes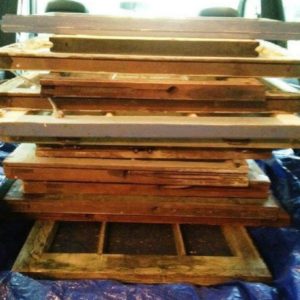 Old windows for free.
A woman from Chicago, IL, transformed a pile of old chippy windows into amazing framed art windows without paying a cent for it.
It took her only 30 minutes easy work.
She saw an adon Craigslist, took 6 pane windows and used one of them as a frame for her set of botanical rose prints.
Kim started with a good cleaning and after that she sanded it by hand.
She used a piece of coarse grid sandpaper.
Kim didn't know what kind of paint was use to paint, so she prepared her with a proper respirator.
On the picture above Kim showed us how the old windows looked
Photo: Credit