How to Make Vintage Bottle Candles – DIY Tutorial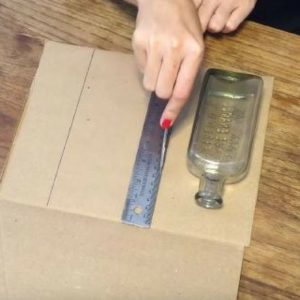 Learn how!
Caitlin from San Diego, CA was here to show us how to make vintage bottle candles.
This project would be very interesting for people who really love DIY projects and love making authentic items for their own homes.
First step – cut 4 pieces of cardboard and create a rectangle.
Consider the size of the rectangle to be 1" larger than the bottle.
This will ensure that your mold will be strong enough to retain it's shape.
For this step use ruler and pencil.
Photo: Credit