How To Make a Dining Table from a Folding Table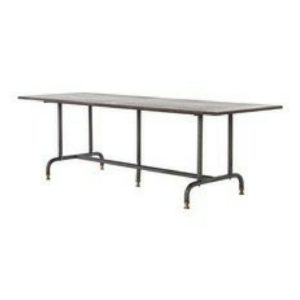 The inspiration
Sara is a woman from Anchorage, AK, who managed to transform a simple and coast folding table into a beautiful and comfortable dining table.
On the picture above she showed us a table which costs over $3000 and it was her inspiration.
Sara saw some banquet folding tables in the free section on Craigslist and got them to use for the massive garage sale she and her husband were going to have in a few months.
Sara has thought about these tables and has wondered if there was a way to make one dining-room-worthy.
Finally she decided to just go for it.