Chalky Finish Paint With Baking Soda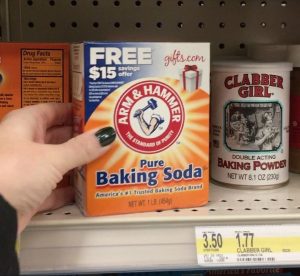 Chalky finished paint gives your surface an aged,
matte look that is easily distressed. For me, this is one of my favorite types of paint that matches my home decor. However, chalk paint can get super pricy. I've got the perfect 3 ingredient hack for turning any house paint into chalk paint in 5 minutes!