Make A Kitchen Fan Hood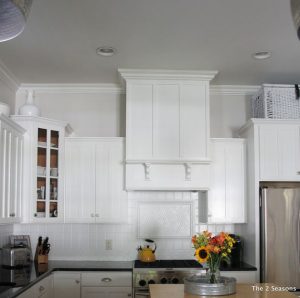 About one month after we moved into our ten-year-old home,
our stove fan went out. We looked at a new fancy one and didn't like the price one bit. We decided to buy a good but plain fan and then to cover it with a DIY hood. We love the final result, and it saved us about half the price of a fancy hood.