Chalky Finish Paint With Baking Soda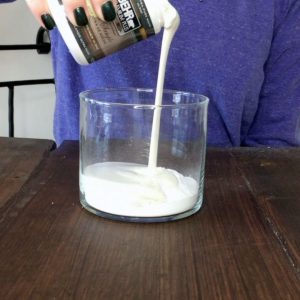 First thing first, you'll need baking soda.
This recipe will make a little over 1 cup of paint. For a quart of paint, quadruple the amount, but remember that it dries out quickly.
Mix 1/2 cup of baking soda with 1 cup of latex paint. I used a sample size of pant from Home Depot for my desired color but if you have extra paint left over from painting a room or project you can use that!