Create a Easy Beautiful Kids Bedroom Wall Garden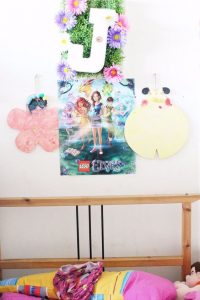 Around this time last year,
I created a garden style wall monogram for my littlest sister's wall above her bed. I love it to pieces but it missing something and well I couldn't figure it out right away. This wall was missing its wow factor and now it has one with this beautiful wall garden is just what this wall needed.