How to Make Bench Out of 2×4's?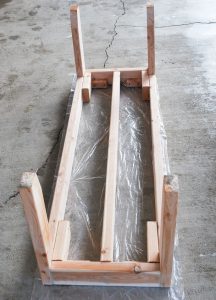 Who said you can't make furniture out of 2×4's ?!
Check out how I made this bench with a few 2×4's and some elbow grease.
absolutely love how this bench turned out. It was quite a journey putting all the pieces together but in the end it was all worth it. It's definitely not an easy project but I can vouch for it….. After a year of constant use the durability is outstanding.