Home decor with Reclaimed Brick Veneer Wall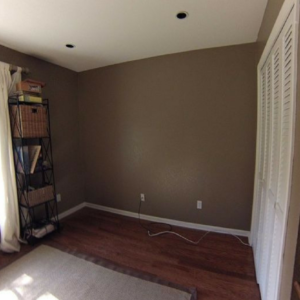 An authentic old world look
We are here to show you how a man from Winter Park, FL made his home interior with reclaimed brick veneer wall. This project was done with half brick and is installed similar to a thin brick veneer.
If you use half brick instead of full brick, you will be able to cover twice larger area with the same number of bricks. This way also adds depth and a solid base to the wall.
Before you start work, it's important to determine what type of floor structure you have below the wall where you plan to install the veneer.
Photo: Credit