Ugly Stovetop Coverup the Memaw's Way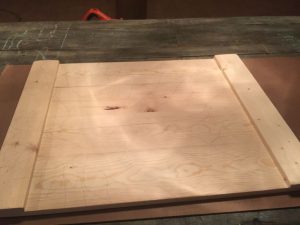 I have scrubbed and scrubbed my flat top stove and it is clean but some marks just won't budge! I also have a very small kitchen and limited counter space.
I wanted something that was beautiful, unique and useful. I decided to make a stoveboard to cover and help with added counter space. I am a staining artist and love to incorporate my work into my home.