Turning Small and Dark Apartment Into a Cozy Home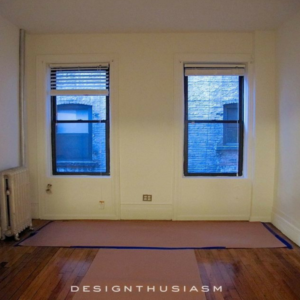 This will be a place which you can call home
If you ever lived in New York City, you know that the apartments there are usually so teeny tiny and dark. The buildings are old and so nearby each one and the view through the windows is often ugly. The light in the rooms is of course not enough.
Look at the picture above and see how much unpleasant is this place.
Lory's daughter from Short Hills, NJ, was lodger in this apartment. So, Lory decided to turn this flat in more beautiful, airy and light space to call home.
It was a big challenge.
So let's look at how to decorate a tiny dark apartment bedroom.
Photo: Credit