Exterior Makeover Quick & Easy!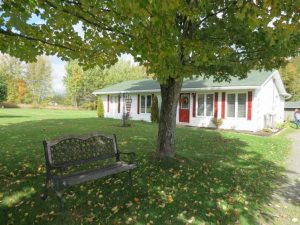 With just cheap lumber, stain, screws, and some paint . . .
ta da! An exterior makeover can happen in just one day! This used to be my parents' house and they downsized, moving 10 minutes away to a small house with a much smaller yard. My family & I happily moved into this gem! The "before" was cute, of course, because my mom styled it and she is good at this stuff. (Yup, I got my talents from my mom.) However, the style wasn't my own personal taste and I really wanted to make this house "my own".