Pastel Colors Kitchen Makeover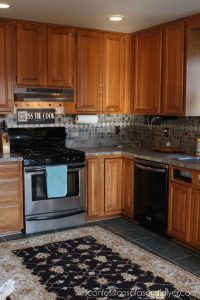 Our kitchen doesn't get a ton of natural light,
so I have wanted to lighten up my cabinets for years. My original kitchen wishlist included new countertops, new tile backsplash, farmhouse sink, the list goes on. My husband, being the sensible one, had finally given in to letting me paint, but wasn't keen on replacing perfectly functional countertops and backsplash.