From Old Closet to New!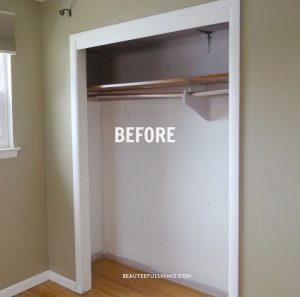 Before I had my bedroom closet updated,
I thought having a "walk-in" closet was the only way my husband and I could share a closet. Turned out, we just needed a more efficient storage solution. Our old closet was a typical "reach in" closet that you would see in older homes. Here's how it looked after we emptied all contents out. It was a sad state of affairs with that old, single closet rod.