From Old Closet to New!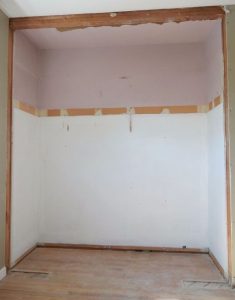 We cut out the old wood frame.
Then, we proceeded to patch up any spots that needed to be patched up. We also put up some dry wall, spackled, and then sanded.
Now, it's time for custom closet to be installed. From here, we left it to the custom closet installer (Closet Possible) to take over the rest of the makeover.