Metal File Cabinets Makeover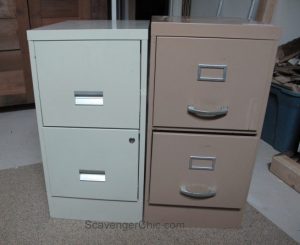 A couple of months before Christmas,
my youngest son tells me that he really needs a bigger desk.
The old, "This end up" desk he's been using since he was about 5, is no longer cutting it.
If you have any "This end up" furniture, you know that it lasts forever. So if you're waiting for it to wear out, that is just not going to happen.