How to Make Your Own Pom Pom Rug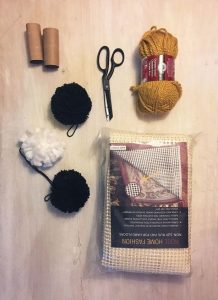 Picking out rugs is sooooo hard for an indecisive like me,
so I thought I would go ahead and make one…. turns out that was just as hard to decide on. Nonetheless, I made a fun and fluffy pom pom rug and thought I would share my experience. It is great, because you can customize the colors and textures of the rug as well as the size and shape! With some pre-made pom poms, a bit of yarn for some custom ones, and a rug mat you are in business to make this great pom pom rug! We want to help you DIY, so some of the materials in this post are linked to sellers.
Just so you know, Hometalk may collect a small share of sales from the links on this page.