How To Make a Kitchen Fan with a DIY hood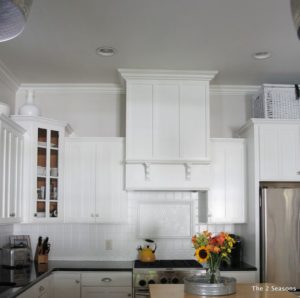 A mother and her daughter moved into their ten-year-old home.
Unfortunately about one month after that their stove fan went out. They looked for a new fancy one but they didn't like the price of it.
They decided to buy a good but plain fan and then to cover it with a DIY hood.
This saved them about half the price of a fancy hood and the final result is awesome and beautiful looking item.
They made the new hood in the same style as their existing kitchen cabinets.
Photo: Credit