How to Make DIY Bookpage Wallpaper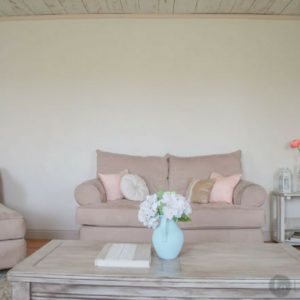 A boring wall
We have written about reusing the old books in another post.
Now here is how to cover a wall with paper sheets from an unnecessary book.
Wait till you see THIS!
Lily from Meridian, ID likes white but not that much.
She decided to refresh her living room wall in a non-standard way.
Using the paper sheets she covered wall long 14 feet.
The wall was empty and white.
Lily wanted to add some more colour and now she shared with us her project.
Her living room, as she's mentioned before looks like a long hallway making it super hard to decorate on a budget.
If she had the money she would split it in half years ago.
Photo: Credit