Make Iron Pipe Family Photo Display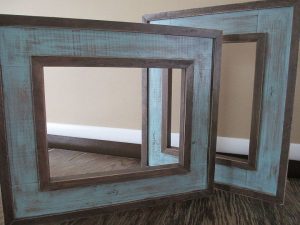 After building rustic picture frames out of some scrap lumber,
we designed a unique way to hang them on our dining room wall. Iron pipe is affordable and easy to find, even at the local hardware store!
This is a simple project that can be completed in less than a day and materials cost us less than $50!