How Flea Market Side Table Idea!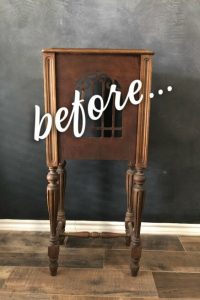 Have you ever come across a flea market find
and you just knew someday it would have a purpose? That's exactly what happened here. Today I want to share with you a unique side table idea that anyone can do. A great way to give those antique speaker cabinets an updated modern style for your home.