Adds Kitchen Storage IKEA Hack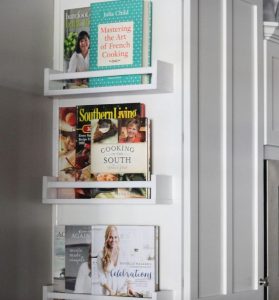 We use every inch of every space in our kitchen.
It's a large kitchen, and we use it all. My mother recently pointed out that we had some wasted space at the end of a cabinet, and she suggested we build a book shelf there for my cookbooks. I took her idea and ran with it and came up with a great IKEA hack that adds kitchen storage that we love.