Hang a Gallery Wall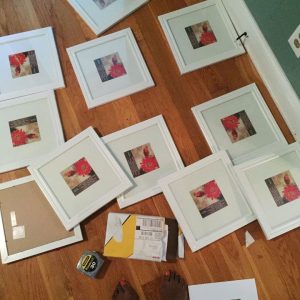 I have always loved gallery walls,
so it was a no brainer to put one on a small stretch of wall in our living room. Getting the frames level and evenly spaced was not an easy task.
I ordered nine frames from Michaels's on a deal. I decided to go with 5X5 prints. Below are the steps I took to get my gallery wall as straight and even as possible.