Fashionable Vanity Makeover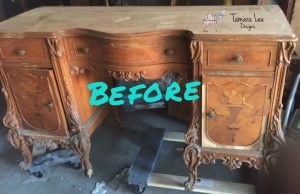 Some people rescue pets. I rescue furniture.
This was AFTER I stripped off the top
Do you see that? The broken foot? The chipped veneer? The top was all buckled and it's already stripped in this picture. So there's actually a before before lol!! She was in a damp basement on the East End of Long Island and was begging to come home with me.