How to Fake a Charming and Cozy Entryway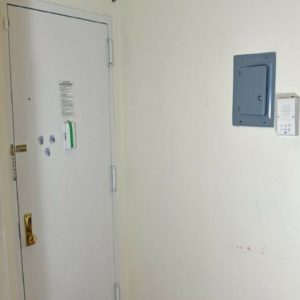 Ugly entryway
Not everyone can boast of a beautiful entryway and many people have no entryway.
Deidre Sullivan from New York, NY was in the same situation.
She didn't like this condition and she managed to change her entryway into a beautiful and functional one.
Also, she covered the unsightly electrical panel, because she couldn't stand looking at it.
The wall was five-foot wide and the front door swung inward.
Deidre was only a 30-inch wide nook for entryway furniture in this case.
So, keep reading to know how she changed this place.
Photo: Credit