How to DIY Built-in Window Bench?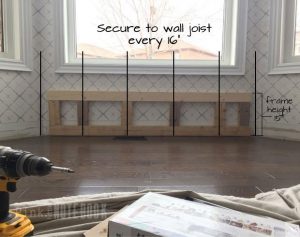 We're making progress in our kitchen!
As you may recall, our breakfast nook is getting quite the makeover. Recently we've installed this modern trellis wallpaper that added the perfect touch to our blank walls. Today I'm about to show you how we DIYed our very own built-in window bench.