How to Conceal a Cluttered Shelf?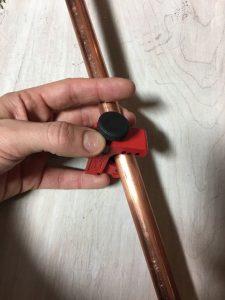 STEP 1: Spray paint your
hardware to match
To start things off we are going to paint our galvanized floor flanges to match the copper pipe. Set these aside to dry as we move onto other steps.
*I only wound up using 2 flanges since my rod wasn't too long. If you have a long spot to cover, you will need to create a middle pipe with a copper t and a middle flange to create support for the weight of the curtains.