Easy Way to Make Birthday Wreath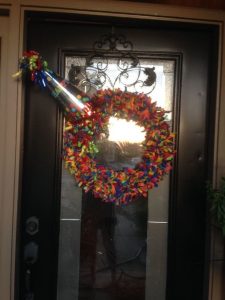 As my three children were growing up,
I always desired a birthday wreath to match my banner that I always put out on the porch. I never had time to ponder making it but I finally was able to do so. Now we enjoy it for their birthdays as well as ours and the grandbabies'!