How to Use Washi Tape to Door Decor?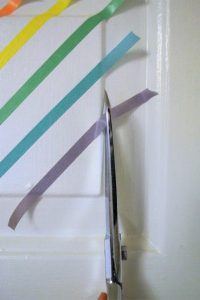 Constantly changing around
and playing with my home decor is one of the things I love most about being a home blogger.
Mixing patterns, matching colors, moving furniture and accessories around is so rewarding, and can give an entirely new look to my home (usually without having to buy a thing)!
This washi tape door decor is an easy and oh-so-versatile way to change up your home decor with big impact, and little cost!