How to Make Striking Wall Decor?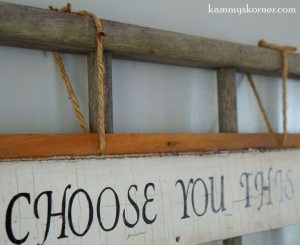 I hated the big blank space over my stairway.
I have the most perfect spot to relax and sip my coffee each morning upstairs on my landing. Out the window my view is a gorgeous windmill, a stone root cellar, and old barns. I can see down the stairs into our beautiful foyer. But that empty wall over the stairs… It was a big wall staring blankly at me each morning! I needed some wall candy!