How to Make Self Supporting Shelves?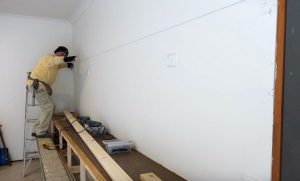 As part of my new garage project
I made up this self supporting heavy duty shelf. Using building materials to keep the cost down and taking about a day to complete this shelf ain't going' no-where! Included are photos and a You Tube video showing all the steps involved.