How to Kitchen Cart Makeover With BB Frosch Chalk Powder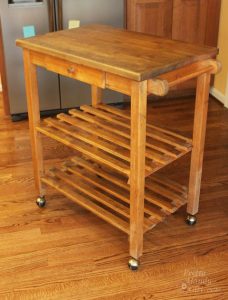 This kitchen cart was Grandma's, but it had seen better days.
It has been hanging out in my Dad's kitchen for years now.
My sister Caitlin decided to rope me into giving this kitchen cart a quick makeover over the holidays.