How to Makeover Kitchen Cabinet?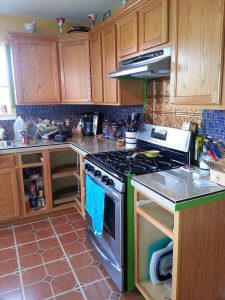 After painting my master bathroom
cabinets during our reno of that room I recieved the go ahead from my husband to paint the kitchen! I seriously hate this hate the honey oak contractor special cabinets that are found in all 3 bathrooms and my kitchen!
BEFORE! I had begun to remove the doors and drawers before i remembered to take before pics..lol