DIY Barn Wood!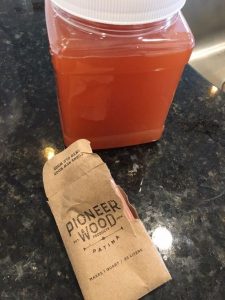 It's taken me two years to make my vision
of a coastal farmhouse kitchen come to life. Being on the Gulf Coast of Florida, coastal is easy, farmhouse is a distant memory of growing up in rural Oregon. Its been a struggle for me, but as products like this come about it can make those visions a reality and most of all AFFORDABLE!
Step 1: Operation Coastal Farm House! A very boring Kitchen island that needs warmth, depth, and texture. It's the perfect victim for this product!