Build DIY Wood Crate Lockers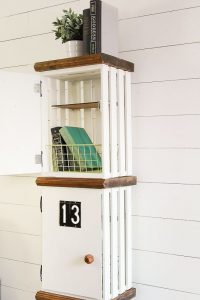 I've always loved the look of lockers,
but have never been lucky enough to find a set that was in good condition and reasonably priced. The ones I am able to find are either the wrong size, too rusted or too expensive. So, I decided to improvise and make my own lockers using large wood crates.
Find the full step by step tutorial HERE!