How to Decorate Farmhouse Footed Tray?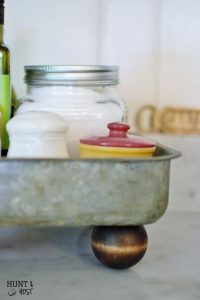 I hammered a few dents out of the pan,
but left the rusty goodness alone. Take four wooden knobs, which are perfect due to the flat side they have, and stain your favorite color. Attach the knobs to tray bottom with E600 glue and allow to dry completely.